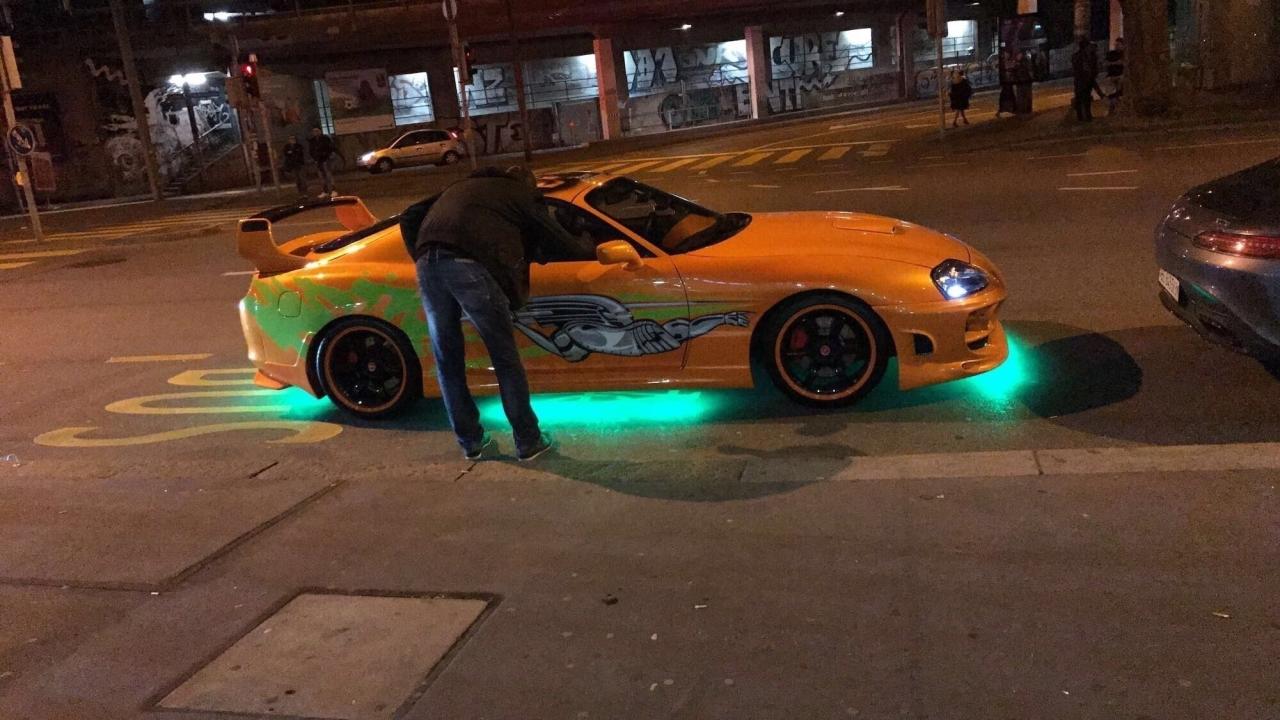 So schreibt es der Author der online Zeitschrift "20 Minuten", nachdem er einen Toyota Supra auf der Straße erkennt.
Wir kennen diesen Wagen, auch war zuletzt auch zum Verkauf inseriert. Ja, so ein Supra fällt generell auf
:innocent:
Original Text:
Leser-Reporter Davide Donati machte grosse Augen, als er in der Nacht auf Montag den 95er Toyota Supra von Undercover-Cop Brian O'Connor (gespielt von Paul Walker†) aus dem Film «The Fast and the Furious» – beziehungsweise eine Nachbildung davon – vor dem Berner Club Le Ciel stehen sah.

"Das war schon krass. Alle vor dem Club haben hingesehen", sagt er. "Man sieht solche Autos sonst nur im Film oder im Ausland, aber live auf Schweizer Strassen halt eher selten."
Schweizer Garagen-Nummer
Ihm sei der Halter des Autos nicht bekannt, er nehme aber an, dass er aus der Tuning-Szene stamme. "Er hatte eine Schweizer Garagen-Nummer." Das Unterbodenlicht habe wie im Film grün geleuchtet, als der Wagen stand.
Und noch etwas stach Davide Donati ins Auge: Auf dem Wagendach waren die Gesichter der Filmstars abgebildet. Das Auto war schon etwas sehr Spezielles. Ob das Auftauchen des automobilen Blickfangs auf eine PR-Aktion für den kürzlich in Schweizer Kinos angelaufenen «Fast & Furious 8» zurückzuführen ist, ist unklar.
Text & Bildquelle: 20 Minuten